Lucia Joyce: Full Capacity
Deirdre Mulrooney
---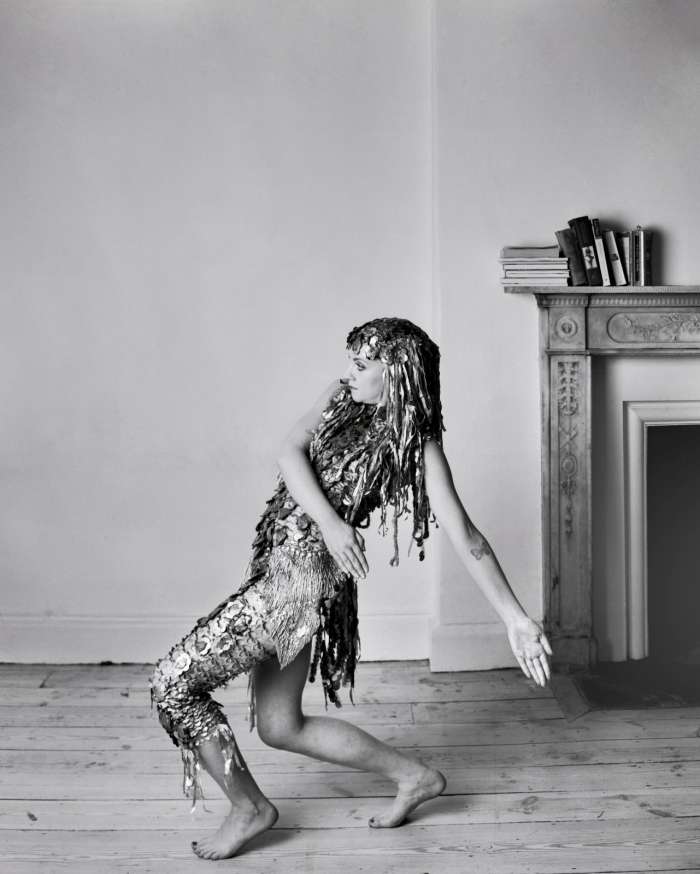 Synopsis
Imagine misunderstood artist Lucia Joyce at Full Capacity!
Inspired by research on Lucia Joyce's overlooked dance career at the heart of avant-garde 1920s Paris, (especially photographs by Berenice Abbott, George Antheil's music, and the work of WB Yeats and Ninette de Valois in their 1927 - 1933 Abbey Theatre Ballet), Lucia Joyce: Full Capacity imagine Lucia Joyce's dance at the First International Festival of Dance at Paris's Bal Bullier in 1929.
Evanna Lynch (Luna Lovegood in Harry Potter), emulates Lucia's magical dance as captured by photographer Berenice Abbott in her iconic 1928 image of the promising young dancer posing in her transformative silver fish costume, inspired by a little-known link with WB Yeats.
Choreography by Megan Kennedy (www.junkensemble.com); Costume by Claire Garvey (www.clairegarvey.com); original score after George Antheil by Conor Linehan; Camera by Brian O'Leary; Stills photography by Mella Travers; Edited by Aoife Carey. Produced, directed, and concept by Deirdre Mulrooney.
Details
Title
Lucia Joyce: Full Capacity
Original formats
Digital HD
Contribute
---