Wandering, Wandering With A Sun On My Back
Bassam Al-Sabah
---
View this work
Artist's biography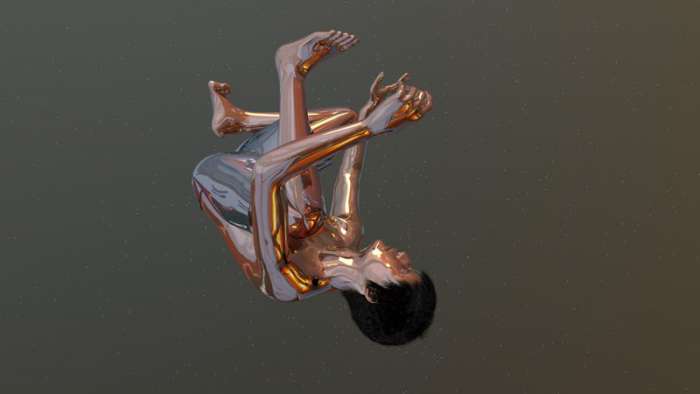 Synopsis
'Wandering wandering with a sun on my back' is a CGI film that explores the relationship between fictional narratives and lived experiences in relation to war and childhood fantasies and trauma.
The tone of this film is existential, contrasting with the hyper-concentrated computer-generated visuals. We are presented with a shimmering human representation within dwellings that cannot be escaped. These dwellings will be set in landscapes that oscillate between dystopian and utopian scenery Objects pulsate, morph and melt into each other producing an amorphous representation of pain and trauma.
The film work looks at representations of hyper-masculinity aimed at children and the distortions of reality and future that they may cause. The character within the film embodies a kind of nostalgic sarcasm in relation to reality while communicating a certain level of torment in reaction to the trauma of war, exile and isolation.
Details
Title
Wandering, Wandering With A Sun On My Back
Key phrases
animation, war, childhood, fantasy
Language
English subtitles
Original formats
Digital HD
Contribute
---