The Rope That Binds Us Makes Them Free
Nigel Rolfe
---
View this work
Artist's biography
Contributors
Windmill Lane Studios Camera and Crew
Meirt Avis: Editor
Declan Quinn: Camera
Jim Butler : Sound
JJ Rolfe: Mastering and Archive.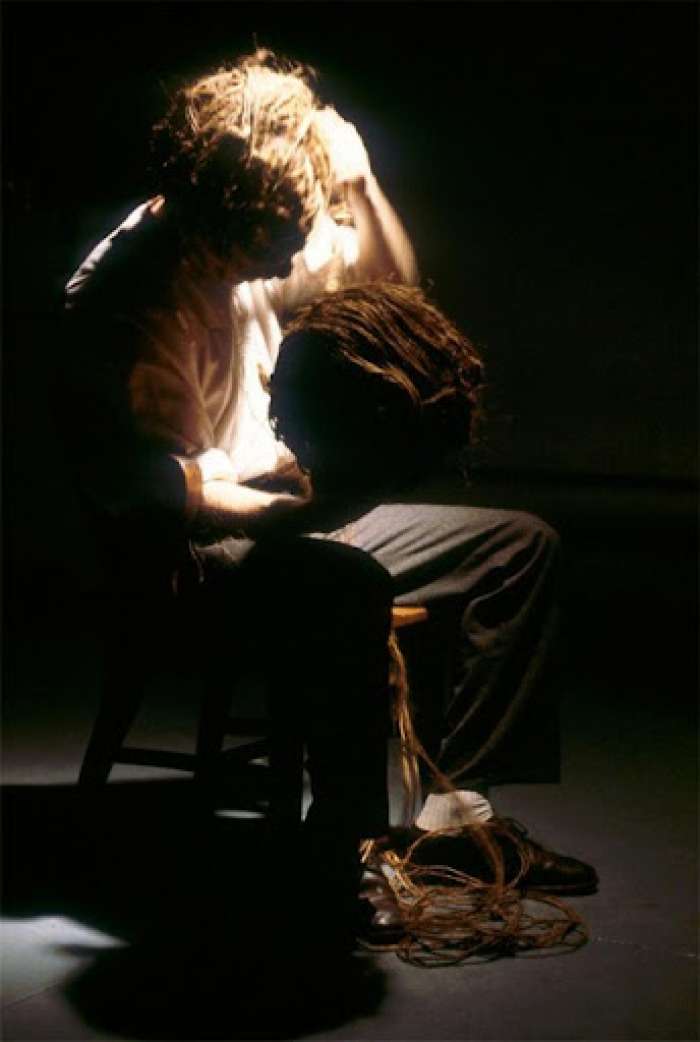 Synopsis
This work consists of three sections: Rope; Traditional Irish Dancing; Water in Face. All three sections act as cultural carriers and metaphors of particular Irish signifiers and references.
ROPE - Wrapping the head in a large found ball of creosote-covered sisal twine. The rope itself is an indigenous found artefact (native Irish farming archaeology) about harvest and loss. Suffocation, smothering, entrapped.
DANCE - This champion Irish dancer is the cultural centre point or fulcrum. Dance as freedom and grounded literally and culturally, yet at the same time restricted and repressed.
WATER - Water in the face is an anointment and a drowning both. 'Across the water', a phrase Ireland uses to describe the world outside its island shores.
Concept & Technique
Art Work: Live Action registered as Video. The first user of video as a form for contemporary art in Ireland. Among world pioneers in this subject.
---
Screenings
Worldwide Exhibition since 1983
Details
Title
The Rope That Binds Us Makes Them Free
Key phrases
work made live, action artist, performance, Irish culture, dancing, rope, water
Screening formats
Digital HD
Contribute
---