In Death & Fiction
Louise Manifold
---
View this work
Artist's biography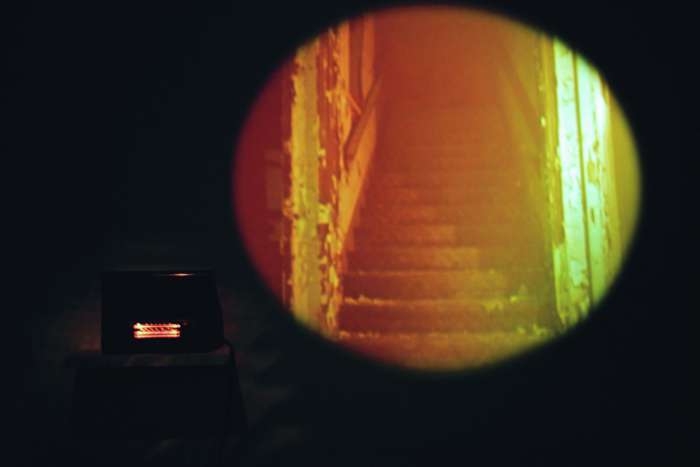 Synopsis
Multidisciplinary Irish artist Louise Manifold's work, In Death & Fiction, tells the story of a man suffering from a rare illness called Cotard delusion. Manifold draws on work by writer Samuel Beckett, and uses collected accounts of this delusion to question human relationships with mortality and imagined post-death experiences while Irish author Kevin Barry narrates a short story on the illness to accompany the video of In Death & Fiction, which shows a decayed cinema prior to its demolition.
Louise Manifold, creator of In Death & Fiction, works conceptually with film, photography, sculpture and text. Fascinated by the power of stories and the creation of myth, Manifold explores narratives that challenge perceptions of the self and the body in relation to the other. Referencing ideas of cinematic estrangement and theatricality, her practice reflects upon the boundaries of neurosis and myth as a means to explore human disconnection from the lived world in favour of a private real. Underpinning these ideas is a concern with sensory qualities of language, and how it can be translated into material object and physical gesture.
Manifold has exhibited extensively throughout Ireland and internationally in exhibitions at ISCP, New York, Proximal Distances, Chicago, Supermarket Art Fair, Stockholm, and 411 Galleries, China. She has been awarded residencies with ISCP New York, The Botín Foundation, Spain, The Royal Hibernian Academy, Ireland, and GlogauAIR Berlin. She has been the recipient of awards from The Arts Council of Ireland, Culture Ireland, and local authorities. In 2009 she was one of four artists shortlisted for the Allied Irish Bank Art prize for young artists of promise. In Death & Fiction was created in 2013.
---
Images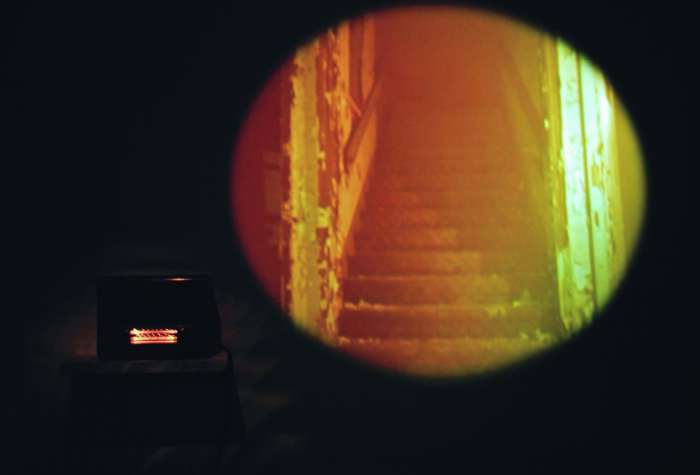 In Death & Fiction
Details
Key phrases
lyrical, landscape, portrait, mortality, literature and mental illness, motion picture theatres
Duration
00:06:30 (looped)
Original formats
Film 16mm
Contribute
---