Sandy Kennedy, screening The Incorporeal Body of a Shadow Soul, 2021
11th August 2022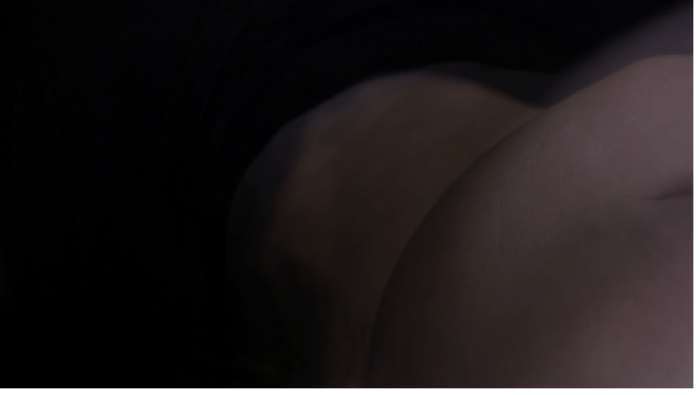 A new screening of 'In the long now' will travel to The Model, Sligo, Ireland Featuring the work of Irish artists Sandy Kennedy and Patrick Hough as well as the works by international artists.
The screening of 6 works explores ideas relating to love, liveness, mortality and the act or technological process of seeing beyond the limits set by our physical abilities.
20th August – 24th September 2022, For times https://www.themodel.ie/?exhibition=aemi_in-the-long-now
This screening features two Irish works:
Sandy Kennedy, The Incorporeal Body of a Shadow Soul
Based on memories and experiences of innocent women harmed by patriarchal ideologies in Irish culture, The Incorporeal Body of a Shadow Soul is a film poem, imagining the half life of a soul unable to escape the time and place of her wounding.
Patrick Hough, The Black River of Herself
When an archaeologist is sent to excavate the remains of an Iron Age bog body, he finds the unexpected. The bog body has awakened to deliver him a stark warning; he must confront the impending storm of ecological collapse or face unfathomable disaster.
Eavan Aiken, White Hole
Human and animal kin are instrumentalised; units of production, their substrate exhausted. Can we conceive a future where technology serves all and look forward with Promethean vigour?
White Hole spirals through space and time, seeking the ideal moment for opportunity.
'In the long now' will be presented at a number of venues and festivals both in Ireland and abroad thanks to aemi (artists experimental moving image). We will keep you posted!

Full list of works
Alee Peoples, Standing Forward Full, 2020, USA, 5 minutes 38 seconds
Eavan Aiken, White Hole, 2021, Ireland, 13 minutes
Jeamin Cha, Ellie's Eye, 2020, Korea/ USA, 11 minutes
Sandy Kennedy, The Incorporeal Body of a Shadow Soul, 2021, Ireland, 12 minutes
Sylvia Schedelbauer, Labor of Love, 2020, Germany, 12 minutes
Patrick Hough, The Black River of Herself, 2020, Ireland/ UK, 27 minutes
Running time 82 minutes