Invite to Cataylitic Intersections
11th October 2021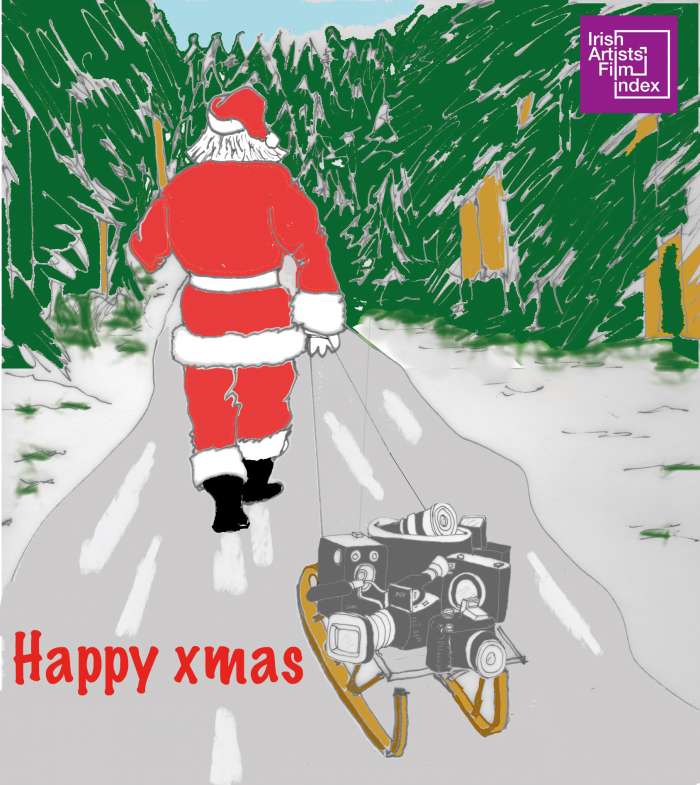 Happy Christmas for, better year in 2021
You are invited to Catalytic Intersections
hosted by the Irish Artists' Film Index
October 28th 2021 at Project Arts Centre,
Temple Bar, Dublin 2.
10.00am to 5.00pm
This is a free event
Download invitation below
Booking here: Catalytic Intersections
To celebrate its 2021 rebranding, Irish Artists' Film Index (formerly the MExIndex) is hosting its first daylong symposium. The presenters will explore and contextualise aspects of Irish artists' moving images (IAMIs), providing a broad overview on how they interact with other visual art forms.
Presentations
Documentary and IAMIs: Fiona Marron
Performance and IAMIs: Áine Phillips
Cinema and IAMIs: Michaele Cutaya
Installation and IAMIs: Meadhbh McNutt
Moderated by Marysia Wieckiewicz-Carroll
This symposium will be of interest not just to those involved in experimental film and artists' moving image, but also to anyone curious about the visual arts and the issues, opinions and investigations they provoke. The papers will be published in book form and launched at the symposium.
---
---
Reading
---
Images